1 tag
1 tag
2013 Resolutions and 2012 Recap
These were my high priority resolutions for 2012: I will start investing. Status: Success! I definitely feel like I have taken reasonable control over my personal finances. I will not eat deep-fried food on weekdays. Status: Success! I actually really liked doing this. It made me feel healthier and more energetic, so I'm going to elevate this from a simple New Year's resolution to a...
1 tag
My 2012 New Year's Resolutions
After graduating college in May and starting my first job in June, it became increasingly apparent that I was transforming into a real person. For me, the transformation began when I transferred the title of a vehicle and became the official owner of my car. Then I started budgeting, paying for car insurance, not having an excuse to not buy my friends gifts for the holidays, etc. Right now, I...
1 tag
Thoughts on the recent Facebook changes
The good: Better separation between comments - I love the 1px border and the 4px padding on the bottom of each comment. (screenshot) Subtle drop-shadow on the top bar - So sexy (screenshot) More detail about a ticker story on hover - Especially photo-related stories (screenshot) [Update 2:20PM PST] Send Birthday wall posts from the homepage - So convenient (screenshot) [Update 2:32PM PST] On...
2 tags
Customize Your Own "Barbra Streisand" (by Duck... →
My name didn't work well since I have 6 syllables, but this website still provided me with hours of amusement.
2 tags
April Updates
I can't believe that I'm graduating college in less than 3 weeks! But after 4 incredible years at Claremont McKenna College, I definitely feel ready to enter the real world. Back in February, I accepted an offer to work at Wildfire Interactive, Inc. as a junior product manager. I can't wait to start in early June (and reinforce the Zuckerberg stronghold in Silicon Valley)! ...
1 tag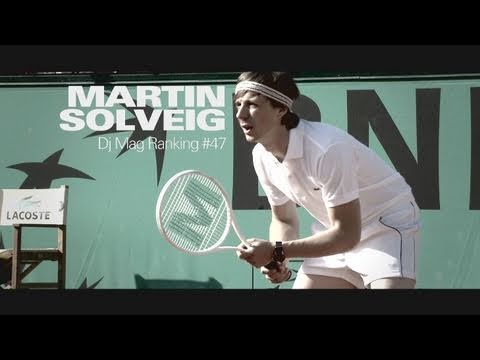 1 tag
"A good player goes where the puck is. A great player goes where the puck is..."
– Wayne Gretzky
2 tags
2 tags
Andrew Vos's Blog: Amount of profanity in git... →
He even has pretty charts and a list of the commit messages with swear words in them!
entrepreneurship & tech: How to tell if you're a... →
unprojects: One thing I've noticed across the board in the tech world is that friends who gravitate to the CEO/Founder role get jazzed about Domain Names. We spend our time on Domai.nr, Dotster, 101Domains (or whatevs) searching for the perfect matches and cursing the squatters. We stay up late into the night or hop out of the shower in the morning dripping wet to check if these domains are...
5 tags
Kevin Burke on Watson and Jeopardy
My friend Kevin Burke wrote an interesting blog post about IBM's Watson, the computer that took on Ken Jennings and Brad Rutter on Jeopardy. Kevin doesn't directly mention it, but he hints at a distinction between human intelligence and machine intelligence. He says: I don't think Jeopardy is a very good measure of intelligence; it measures your knowledge of obscure trivia, as well as...
2 tags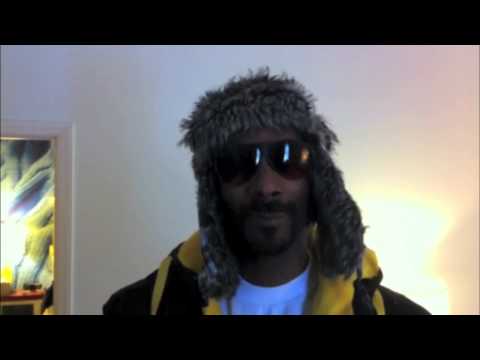 3 tags
GeekSugar's 5 Women in Tech We Love (With Jobs...
Back in January, I was ecstatic to post about my sister Randi's appearance on Mashable's "5 Masterminds Redefining Social Media Marketing" list. Well, she's done it again! I am absolutely beaming with pride (that tends to happen a lot with my family…) that she has made GeekSugar's "5 Women in Tech We Love (With Jobs We're Jealous Of)" list, alongside...
2 tags
Map Your Valentine →
This Valentine's Day, Google wants you to send a loved one a Google Maps e-card featuring a meaningful location (hence the name, "Map Your Valentine"). Very festive!
3 tags
SnūzNLūz - Wifi Donation Alarm Clock
This alarm clock, available at ThinkGeek, is both ingenious and hilarious. Every time you hit snooze, the alarm clock (which you connect to your bank account) wires money to a charity that you hate. Here are some of ThinkGeek's common usage suggestions: Are you a butcher? Set your SnūzNLūz to donate to PETA Are you a land developer? Set your SnūzNLūz to donate to the Wilderness Society!...
1 tag
3 tags
Groupon CEO Andrew Mason: Our Super Bowl Ads, and... →
Groupon CEO Andrew Mason explains why they ran those awkward/offensive Super Bowl commercials.
1 tag
3 tags
1 tag
2 tags
New (well, sort of new) Jennifer Lopez featuring...
Anonymous asked: How are you?
My Dad's Awesome Valentine's Day Promotion
I hope I can get in on this deal! And yes, my dad has a tumblr for his dental office. painlessdrz: Become a fan of our Facebook Page and take advantage of our Valentine's Day Promotion: "Whiten Your Teeth and Get a Free Massage" at Oasis Day Spa in Dobbs Ferry.
2 tags
3 tags
Angry Birds... Coming to a Theater Near You?
Angry Birds, the addictive mobile game that has been downloaded over 75 million times, has inspired an animated featured film about its vengeful birds called "Rio," which will be released in theaters on April 15th. Rovio, the company behind Angry Birds, will release a special edition of the game called "Angry Birds Rio" to help promote the movie. I'm not entirely...
3 tags
I just submitted a new theme to tumblr's theme garden called Nantucket5. It's an HTML5 theme built on a 960 grid with a left sidebar. I named it Nantucket5 because the default colors are very, well, Nantucket-y, but everything is customizable (fonts, colors, backgrounds, etc.). It hasn't been approved yet (since I just submitted it three minutes ago), but look out for it in a...
3 tags
2 tags
djtxt - Crowdsourced Party Playlist
djtxt democratizes your party playlist by letting your friends SMS their song requests, which are then automatically added to your grooveshark queue. People can also text "skip" if they don't like the current song that's playing. I haven't tried it out yet, but it seems simple and useful.
4 tags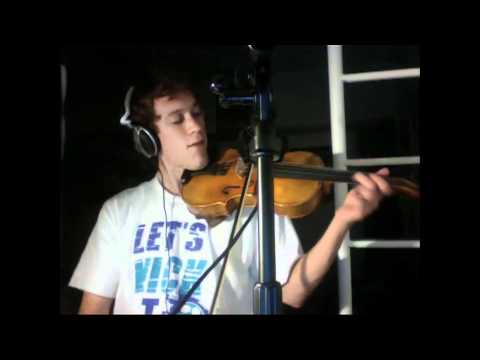 2 tags
Hard-Partying Northwestern Students Thwarted by... →
Gawker reports: "Evanston, Illinois, the home of Northwestern University, plans to start enforcing a 'brothel law' that prevents more than three unrelated people from sharing a house or apartment."
1 tag
3 tags
Mashable's 5 Masterminds Redefining Social Media...
I am so proud of my sister Randi for making Mashable's "5 Masterminds Redefining Social Media Marketing" list! Here's one of her quick tips for businesses with Facebook Pages: My #1 tip to businesses who want to grow their Facebook Presence requires no additional work — it's simply to include a photo with every post. A picture truly is worth a thousand words, and if you...
1 tag
2 tags
241543903
Google this number, switch to "Images" and then go stick your head in a freezer. The internet works in mysterious ways…
4 tags
Watch
My sister Randi is covering CES all day on Facebook Live! My favorite part so far is Kodak's 3D printer demo.